The Wirth Difference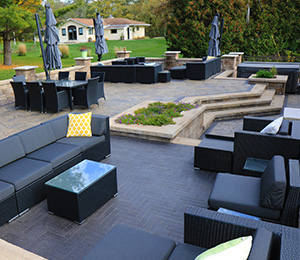 Wirth Services Inc has established a reputation as the leader in landscape design, quality, service, experience, and value. Wirth Services Inc offers a proven track record of creative, quality landscape design and maintenance. You deserve the best in landscape design/build and maintenance … you deserve Wirth Services Inc.
Wirth Quality
Wirth Services' total quality assurance program is oriented toward the goal of "total customer satisfaction". Through 30+ years of pacesetting and achievements, Wirth Services Inc has established itself as the area's leader in landscape design and maintenance. If you strive to achieve a balance of the finest product and the best value for your property, look no further than Wirth Services Inc.
Wirth Experience
Perhaps one of our best selling points is our experience in the landscape industry, which includes over 30 years of happy clients and several awards from impressed critics. It's difficult to stay in business in a market as competitive as Milwaukee's unless you're "doing it the right way." We've not only survived, but we've also thrived because of our commitment to being the best.
Full-Service Resources
Wirth is a Germantown family-owned and operated business, now in its third decade of service. We are a financially stable company with a long-term family business attitude. Our company's philosophy is based on quality service and environmental enhancement.
Horticulturists
Landscape Designers
Turf Specialists
Hardscape Designers


We are a Belgard® Authorized Contractor.